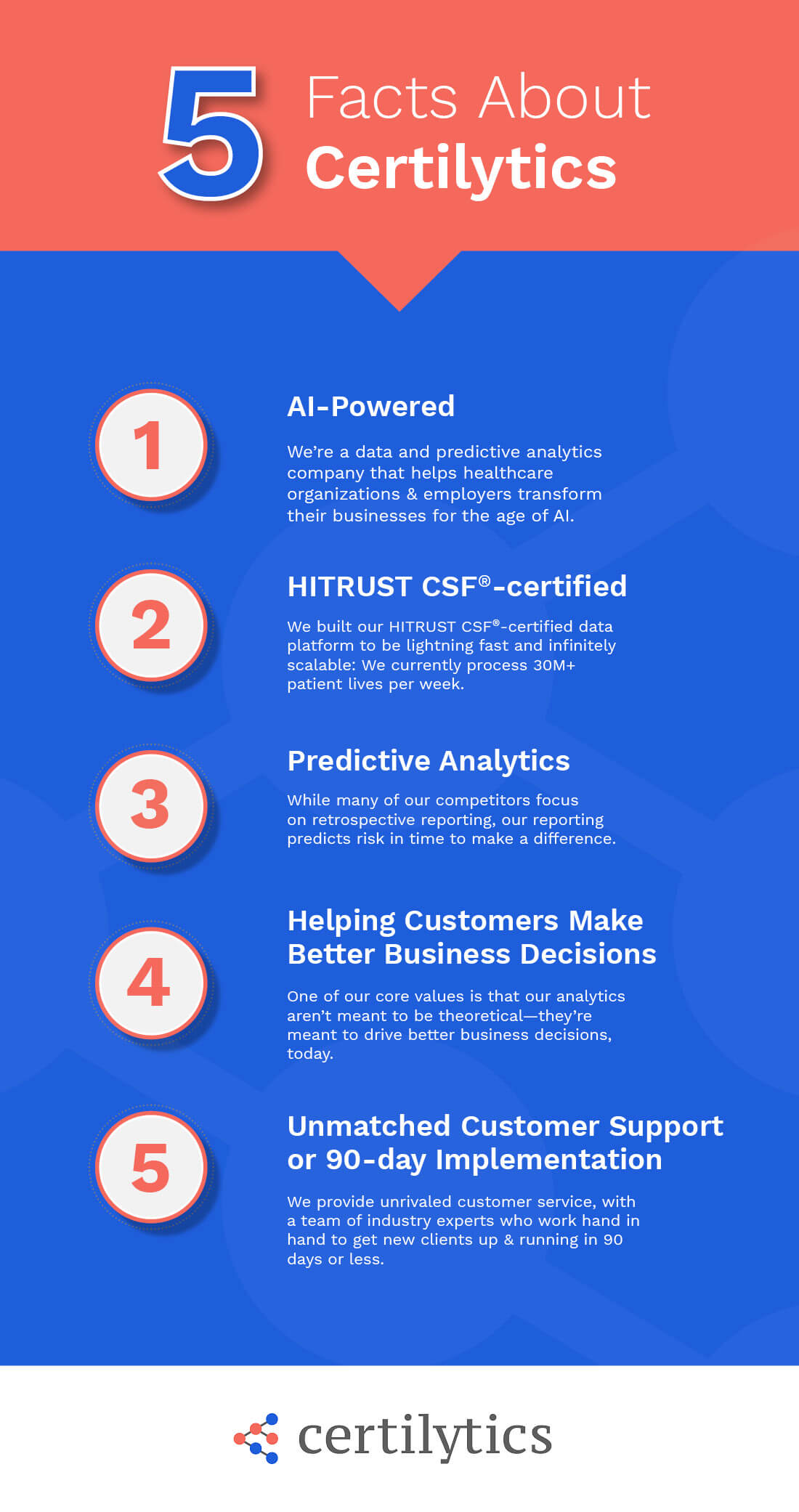 1. AI-Powered
We're a data and predictive analytics company that has helped some of the nation's largest and most complex healthcare organizations and employers transform their businesses for the age of AI.
2. HITRUST CSF Certified
We built our HITRUST CSF-certified data platform to be lightning fast and infinitely scalable: We currently process 30M+ patient lives per week.
3. Predictive Analytics
While many of our competitors focus on retrospective reporting, our reporting is designed to look forward, not backward—predicting member behaviors and risk factors in time to make a difference.
4. Helping Customers Make Better Business Decisions
One of our core values is that our analytics aren't meant to be theoretical—they're meant to drive better business decisions, today. Our proprietary Opportunity Framework connects cost and quality to unlock real-world value.
5. Unmatched Customer Support
We provide unrivaled customer service. Our team includes actuaries, nurses, pharmacists, data scientists, developers, and more—who all work hand in hand to get new clients up and running in 90 days or less.
Ready to learn more about Certilytics? Check out our story!