New Research Recommends using a Centralized Hub to Boost Engagement and Utilization
As healthcare costs continue to outpace inflation, insurers and employers are investing in an array of care management benefit programs. These programs are designed to make individual members, and employee populations as a whole, healthier and wealthier.
Current research shows beneficiaries are overwhelmed by their options and the number of portals they must navigate to access them. Many beneficiaries report being unaware of their full benefit options and say they lack an understanding of which programs would suit them best.
Certilytics is helping insurers and employers maximize the potential of their care management investments by analyzing utilization and engagement data to predict which beneficiaries will take advantage when directed to care management services that will have the greatest impact on their health.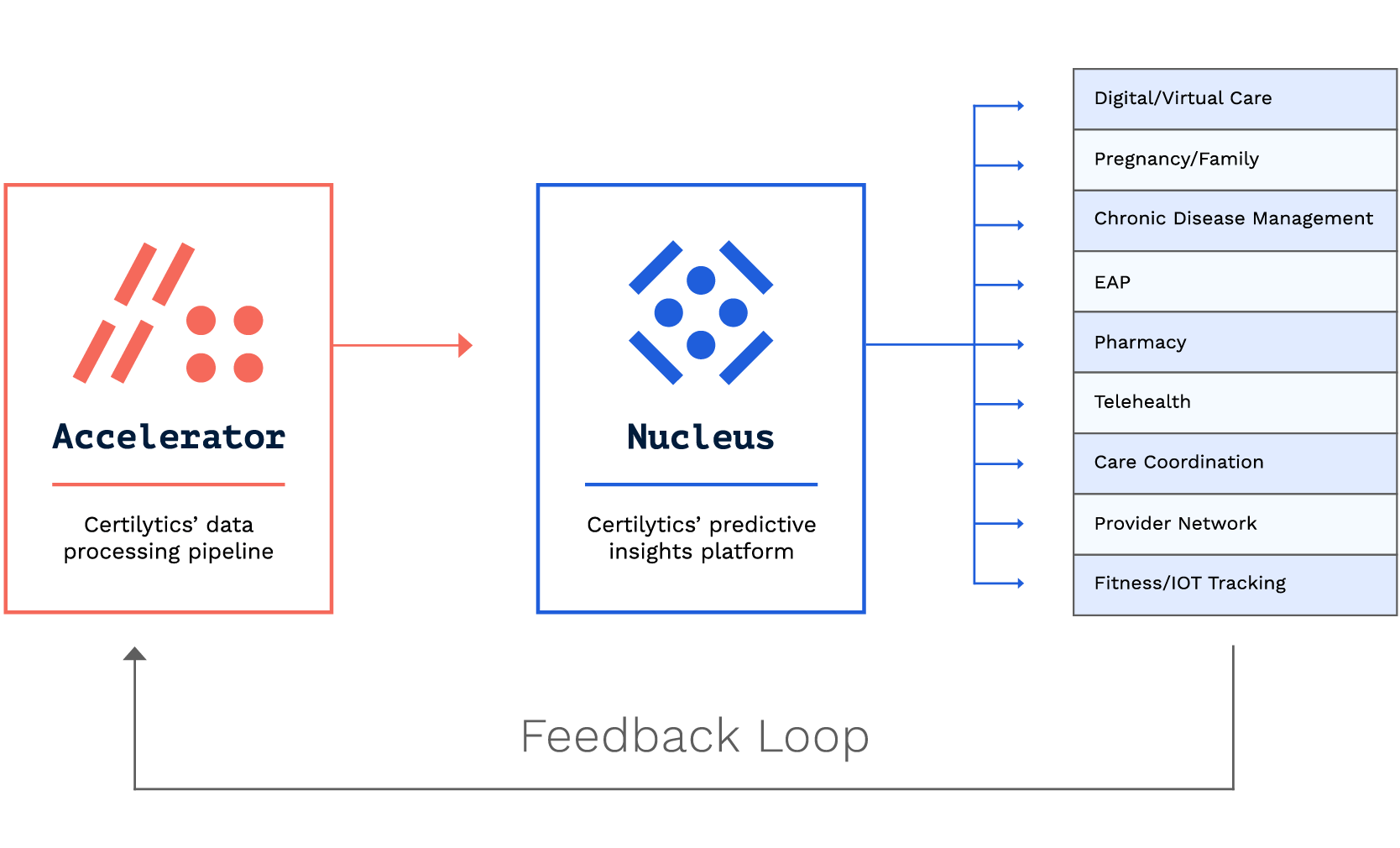 The Problem and Opportunity
Effectively managing the rise in healthcare spending continues to challenge employer benefit managers, actuaries, and financial teams. According to the Kaiser Family Foundation, annual premiums for employer-sponsored family coverage will reach an average of $20,576 this year, up 5% from 2018.
Employers continue to invest in care management benefits to make their member populations and work-forces healthier. These benefits include programs for smoking cessation, pregnancy support, diabetes management, telehealth, care coordination, pharmacy management, and fitness tracking.
In fact, so many options exist that employees tend to feel overwhelmed. This leads to low engagement and under-utilization. In a recent survey by Harvard Business Review Analytic Services, 63% of respondents said they do not know enough about how to leverage their company-provided health benefits. Additionally, 58% were unaware of the benefits to which they are entitled.
The report recommends a "central hub that allows employers to consolidate their ever-growing number of health and benefit partners—a platform that prioritizes engagement with benefits and supports employees in being better health consumers."
The Opportunity and Solution
The Certilytics platform has been configured as a centralized hub that insurers and employers can deploy with ease, maximizing the impact of health benefit programs through sophisticated AI-powered predictive analytics.
Our solution identifies the employees most likely to utilize and benefit from care management programs, determines the most effective engagement strategies for reaching those members, and evaluates the performance of each program from both a clinical and financial perspective.
This allows our customers to ensure their clinical care management investments are having the biggest impact on health outcomes and cost. In this case study, we share how one national insurer used Certilytics products to optimize its approach to care management, identifying millions of dollars in potential savings.
The Certilytics solution is powered by our proprietary machine learning platform, BrainstormTM AI. Brainstorm AI creates a data feedback loop that increases the accuracy of our predictive analytics over time. This ensures that employers are reaching out to the beneficiaries most likely to utilize programs and improve their health. Brainstorm AI has the ability to integrate with legacy care management programs. Customers can literally adjust their care management resource focus and efforts on a weekly basis given Certilytics' rapid processing and reporting turnaround and ability to integrate with legacy care management programs.
To learn more about how Certilytics can act as a centralized hub and optimize your company's investment in care management programs, contact us here.