'Life begins at the end of your comfort zone'
This is the first in a series of interviews with the employees behind our market-leading healthcare predictive analytics solutions.
Danielle Guynup was one of Certilytics' first employees, joining soon after the company was founded in 2014.
Now as Executive Vice President for Client Operations, Danielle uses her expertise to help clients unlock the value in their data. Responsibilities include overseeing customer account management, managing day-to-day data processing, and designing and implementing our data governance policies.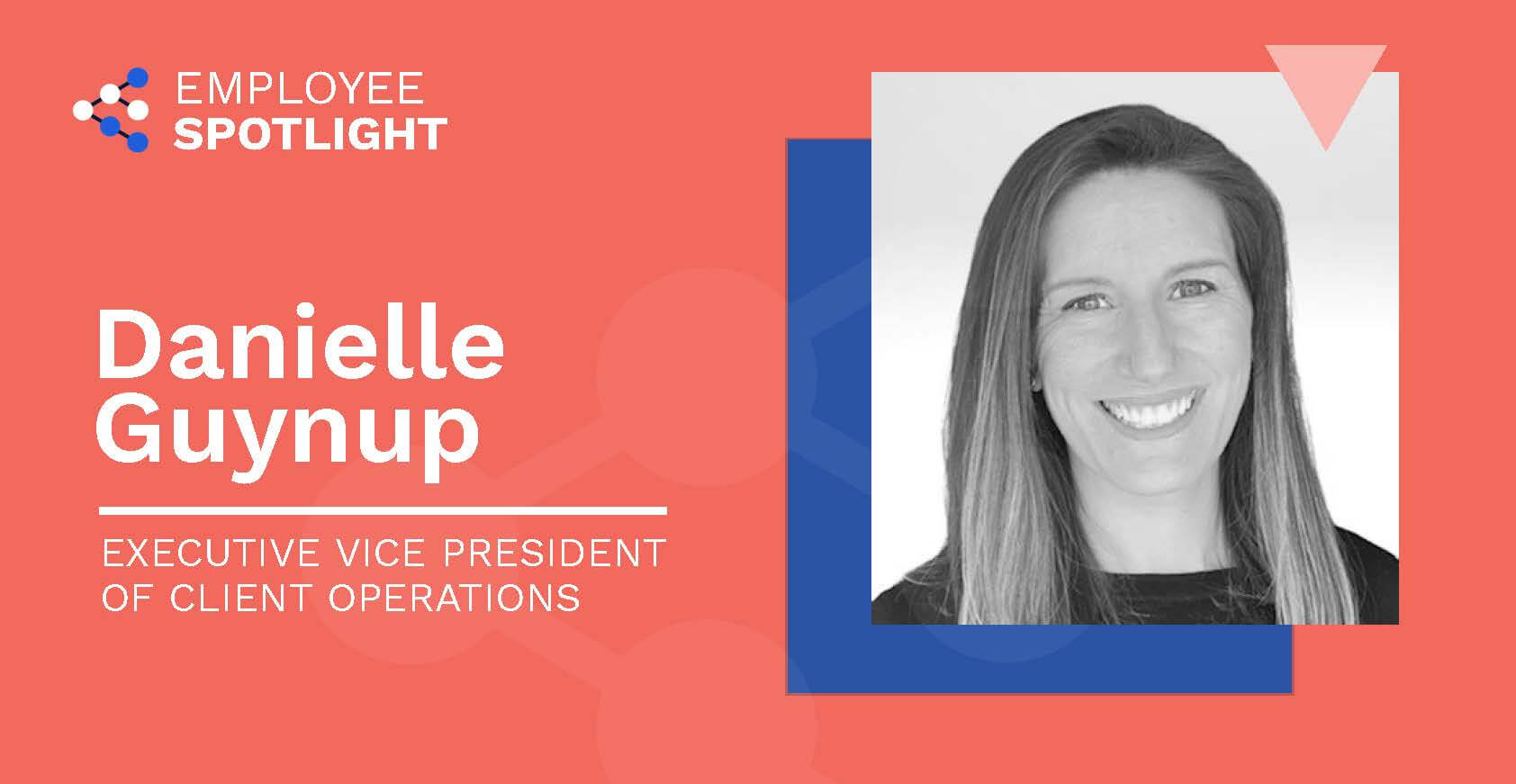 Q: Hi, Danielle! How long have you been at Certilytics?
A: I started July 2014, so almost 7 years!
Q: Can you tell us about your progression at the company?
A: All of my roles have had a strong emphasis on data. When I started at Certilytics, I was a Senior Data Analyst working on the Design Team with our Chief Actuarial Officer, Chuck Bloss. I then became the Client Data Manager on the Business Development team, which evolved into a larger role as Chief Data Officer. Recently, I was promoted to EVP of Client Operations, which combines my expertise in data with a strong focus on client delivery.
Q: What do you consider your top accomplishments in your time here?
A: I have been able to help set the foundation for Data Governance, which is an extremely important part of maintaining our data-driven culture.
Q: What's your favorite thing about working at Certilytics?
A: The people! I love working with such a dedicated team of individuals who are passionate about our products and always strive to meet our clients' needs.
Q: What's the first thing you do when you start work?
A: I generally check my email and go through my to-do list to make sure I am organized and focused on the top priorities.
Q: What does a typical day look like for you?
A: With managing the Client Account team, Data Governance team, and Operations team, I spend quite a bit of time in team meetings helping to organize priorities and resolve issues. I am responsible for overseeing client delivery, which includes making sure our products are delivered on time to our clients. A lot of time is spent organizing the data pipeline to make sure we are on track to meet our clients' needs.
Q: What do you think sets Certilytics apart in its ability to handle and process customer data?
A: Certilytics has a strong ability to process customers' raw data into meaningful information. Most of the data we receive from clients is siloed, scattered, and complicated. We have a flexible approach so that we can ingest any variation or sources of data. As the data is processed through our pipeline, it is integrated to give our customers access to reliable, timely, high quality information that helps them make better business decisions.
Q: What are your hobbies outside of work?
A: I love to do anything that gets me outdoors, especially hiking and skiing. I also enjoy hot yoga, traveling, and baking cookies.
Q: What's something people may not know about you?
A: I have climbed Mount Kilimanjaro.
Q: What's your favorite line from a movie?
A: "Nobody puts Baby in a corner." -Dirty Dancing
Q: What's a mantra or motto that has guided you or that you live by?
A: Life begins at the end of your comfort zone.