'It's inspiring to see the industry progress and change at such a rapid pace'
This is the fifth in a series of interviews with the Certilytics employees behind our market-leading healthcare predictive analytics solutions.
Kevin Prybol joined Certilytics four years ago, starting off as a Senior Data Scientist and progressing to Senior Vice President for Data Science.
Throughout his career, Kevin has helped some of the largest healthcare companies in the world embrace cutting-edge data science techniques. As the data science field continues to advance, Kevin leads efforts at Certilytics to combine technical expertise with healthcare experience to build predictive models with revolutionary insight– improving health and unlocking value for Certilytics customers.
Learn more about Kevin in our Q&A below: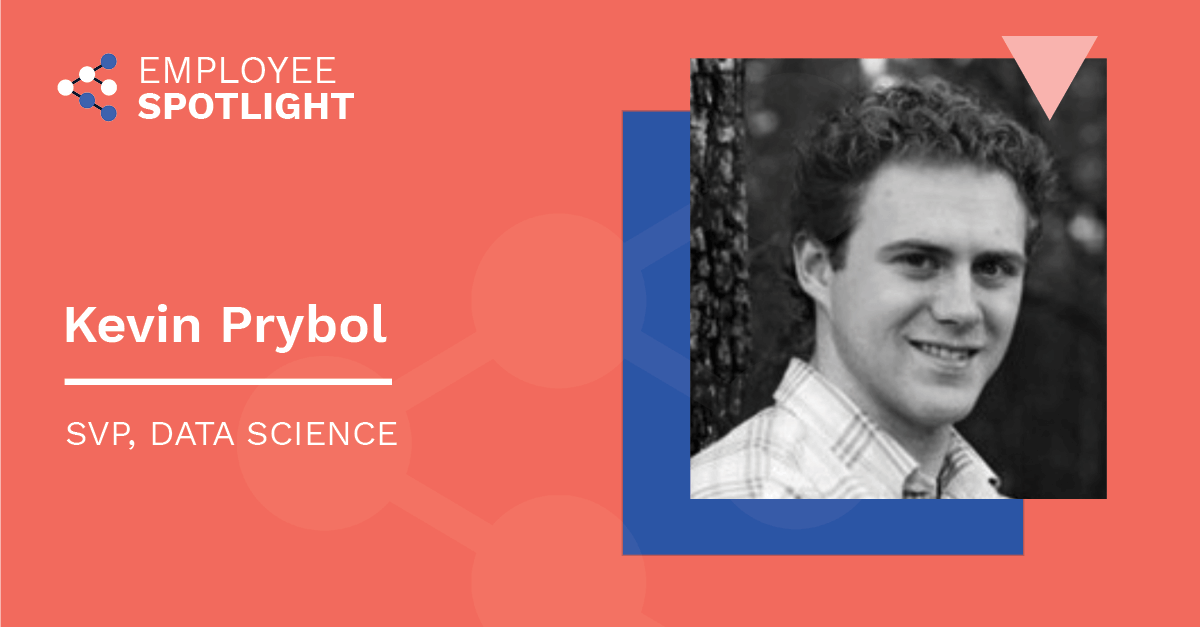 Q: Hi Kevin! The data science team is a vital part of Certilytics' predictive analytics and data warehousing solutions. Can you talk about the role your work plays in solving challenges for Certilytics' customers?
A: As you mentioned, Certilytics was built on data science, and it is foundational to everything we do as a company. We work with a number of the largest companies in the world, many of whom have very skilled data science teams but who lack the domain knowledge necessary to take advantage of their healthcare data. The data science team at Certilytics solves that problem by marrying a robust technical skillset with deep domain expertise in the healthcare space. We focus  on building the most accurate and performant healthcare-specific predictive models in the industry to identify actual savings for our clients through improved population health management.
Q: What is something you're particularly proud of regarding your work at Certilytics?
A: There is a lot of fantastic work being performed by the data science team that makes me proud, but if I had to pick one project, it would be the introduction of our deep representations. These natural language processing inspired "views" of members, providers, and claims have revolutionized how we perform feature engineering and build models. Having the ability to run deep learning-based models in production has been a real differentiator for Certilytics and our products.
Q: You've been with the company for four years. How has your work changed in that time?
A: I came into Certilytics as a senior data scientist and have had a fantastic opportunity to grow alongside the company by taking on new roles and responsibilities. I spent about a year as a senior data scientist before transitioning to Head of the Labs Group within Data Science. As Head of the Labs Group, I had more influence on guiding research and development efforts. I gained greater insight into how our research efforts could be leveraged across the company. I moved into my current role as SVP of Data Science in early 2021. As SVP, the most significant change has been the increased customer exposure both internally and externally. I still have the opportunity to write code daily. Still, much more of my time is dedicated to thinking about what's next and understanding how those ideas add value to the company.
Q: What kinds of changes are you seeing in the data science field or healthcare industry in general that you find exciting?
A: The healthcare and health insurance industries have had a longstanding reputation for being laggards in the technology space. When I first started in healthcare data science, it was hard to convince stakeholders to accept anything beyond a linear or logistic regression model. Everything was done in a notebook at laptop scale, and "pushing to production" required whatever model was trained to be converted into an entirely different language that could be integrated into the existing data workflow. But over the past few years, organizations have started to understand the value of cutting-edge data science techniques and have realized the need to fully embrace modern technology stacks, either internally or, more likely, through an industry partner such as Certilytics. We're now running distributed deep learning models on hybrid on-prem/cloud clusters using specialized GPU hardware. It's inspiring to see the industry progress and change at such a rapid pace.
Q: What's something people may not know about you?
A: I attended medical school before becoming a data scientist. I found the studies behind evidence-based medicine to be much more interesting than the practice of medicine itself. This realization helped set me on my path toward data science.
Q: Can you talk about your background and what made you want to go into data science?
A: Prior to medical school, I completed several years of graduate school focused on biostatistics and public health. At that time, data science as we know it today didn't exist. Still, I developed a knack for programming and a keen interest in leveraging large datasets to answer interesting questions. After graduate school, I spent two years doing similar data-focused research at Duke University. Data science was just coming into its infancy around the same time I left academia, and I was able to take a role as a data scientist at a local healthcare startup. I fell in love with the position and the work and never looked back!
Q: What are some of your hobbies outside of work?
A: I am currently in graduate school at Vanderbilt, so my hobby time is limited, but I really enjoy playing sports with my son. I also try to spend as much time with my family at the beach as possible.
Q: If you could travel anywhere in the world, where would you go and why?
A: Depends on your definition of "world!" If I could go anywhere, it would be into outer space aboard SpaceX or Blue Origin. From a more terrestrial perspective, I have always wanted to see the northern lights, so Scandinavia or Iceland would be high on my list.